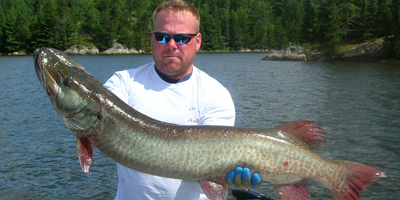 Lake of the Woods provides one of the most diverse fisheries in all of Ontario. Some of the best fishing is within sight of the resort, which means more fishing and less boat riding. Experience world class muskie, northern pike, walleye, crappie, and bass fishing.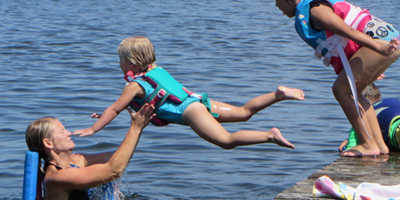 We promise you good fishing, home cooking, modern accommodations, and service with a smile, all at an affordable price. We cater to families and offer special prices for large groups. Amason's Obabikon is a great spot to host a family reunion.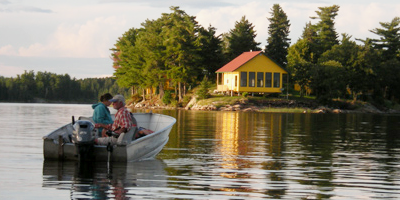 If you're looking for an "out of the ordinary" adventure,  just let us know. There are adventures for all walks of life in our little slice of heaven. Fly-in lakes, boat-in lakes, waterfalls, canoe trips and many more are all available with Obabikon.
Team Obabikon
Plan your 2023 Northwest Ontario vacation with Obabikon Bay Resort, located on Lake of the Woods.
Bittersweet emotions as I cross the border headed for home after 14 days on one of the most magical bodies of water in the world. I experienced so many highs and so many lows. We filmed our first Andersen Brothers Outdoors episode driving 30 miles by water to fish with my friend Jean-Paul Tessier, drove back and spent a day in the boat with Obabikon Bay owner Jared Amason, fished 3 days solo, my family came up for three days, and then I filmed an In-Fisherman Segment. So many memories but non will top watching my 6 year old son Gavin catch his first musky by himself with my whole family in the boat! I know I had been on an island too long when it felt a little weird to drive my truck. So excited to get home and see my family but hard to leave muskies that were very angry!Jeff Andersen Obabikon Bay, July 2015, Rawfish Creative Group
Another amazing weekend at Obabikon simmers to a close. I feel so blessed to have had the opportunity to enjoy the company of the Amason family and staff as well as the resources God has provided us. It is so fun to visit such an extraordinary staff that is so welcoming that they are more like good friends. I have a countdown timer set on my phone for next year already. Until then!Hunter SchultzObabikon Bay, May 2016,
Looking for an amazing fishing destination in Canada? Check out Obabikon Bay! Reasonably priced, great facilities and wonderful people...and the fishing and wildlife are unbelievable. We loved our trip! Jared Amason and Erin Kratzner Amason will take great care of you!!!Rebeckah Baker LongObabikon Bay, July 2016,
Just returned from another great week in Canada at Amason's Obabikon Bay Resort. The hospitality is fantastic along with the great food. We always meet such great people there, and the fishing is fantastic. Thanks Jared Amason, and staff, Jason, Jules, Oliver, Mark, Dennis, Tyler and of course all the Kitchen staff that make all the great food.Cheryl SternerObabikon Bay, July 2016,
We had a great time in Canada at Obabikon Bay with Jared and Erin! So awesome getting to see another part of Gods creation and how much beauty he created! This was a much needed time of relaxation, fishing(for Jeremy), and catching up with great friends!! Love U guys!Becca LewisObabikon Bay, July 2016,
Just back from another great trip to Lake of the Woods with Trey, his buddy Tyler and Todd Reineking and Don Reineking. Muskies were rockin with Todd and Trey getting 50 inchers, and Don, Tyler and Trey getting their personal bests. All fish were caught on Bigtooth Tackle Company Juice and Sound Science Bucktails. Thanks to Jared Amason at Obabikon Bay Camp for helping make lifetime memories!Jeremy BaalkeObabikon Bay, August 2016 ,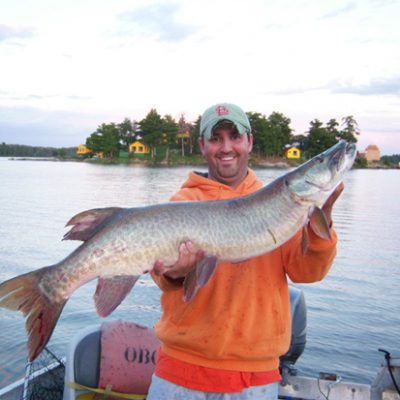 Jared Amason
Owner, Resort Manager
Obabikon Bay Camp is an island resort with all the comforts of home offering both American plan and housekeeping plans. Amenities which includes satellite TV, wireless internet, lounge and handicap access will suit your needs. In addition to fishing we offer bird hunting, hiking trails, canoe trips, and allow pets. Contact us for your next adventure.
Plan Your Next Vacation!